VISIONHAIR
Creativity, experience and passion
at the service of beauty.
Mission
Projected into the future
A globe-trotter of the hairstyle, an expressionist artist of the hairstyling and make up, two souls the entrepreneur and the creative, that coexist in the same vision.
This is the correct synthesis to describe Mauro Sopranzetti, Emmediciotto founder whose carrier has touched the capital cities of fashion; from the United states to far east, from Europe to Australia building up an incomparable professional knowledge made of expertise dealing with the health and the esthetic of the hair. The result of this long trip is Emmediciotto.
A visionary brand projected into the future that interprets people and professionals' demands with a special focus on innovation. A brand made in Italy in which every single detail gives beauty and well- being to the hair in the name of a new code of beauty.
"Expressivity finds its essential visual focus on face and hair: when they are well-finished, in every single detail of beauty, they tell a lot about your personality. Take care of your hair as if it was your skin, give it everyday attention. Care, protection, treatments, cleansing: are little caresses of high value, they give shine, pureness, wellbeing. Our products help you to define the extreme terms of your charm through the unicity and the simplicity of a gestural code that interprets ancient wisdoms to live the contemporary time and style".
Mauro Sopranzetti, entrepreneur and creative: two souls, one vision.
Mission
Lab of beauty
Our products reflect innovation, rigor and style in very detail. Easy to use with a great, final result. White as distinctive trait. White as synonymous of quality and perfection. White as freedom of expression and creativity.
White as a virgin page to write on with style and talent. Our products are the result of our experience; they are born to enhance the flair of the hairstylist bringing beauty and wellness inside the salon.
Show the products
We have a single focus: enhance the hairstylists' professionalism around the world. How?
Transferring concepts, methods and contemporary fashion in an essential and concrete way.
In order to grant a technical and stylistic education, always attentive to the clients' demands, we have developed a complete educational format: cut, color, hair does and total look classes inspired by international fashion trends. It's a lab of contents always in motion, a never ending source of ideas inspired by fashion and that following the fashion rhythm. Every 6 months we present our creations/collections fall-winter /summer-spring.
The only thing that never changes is the passion for what we do.
Go to Education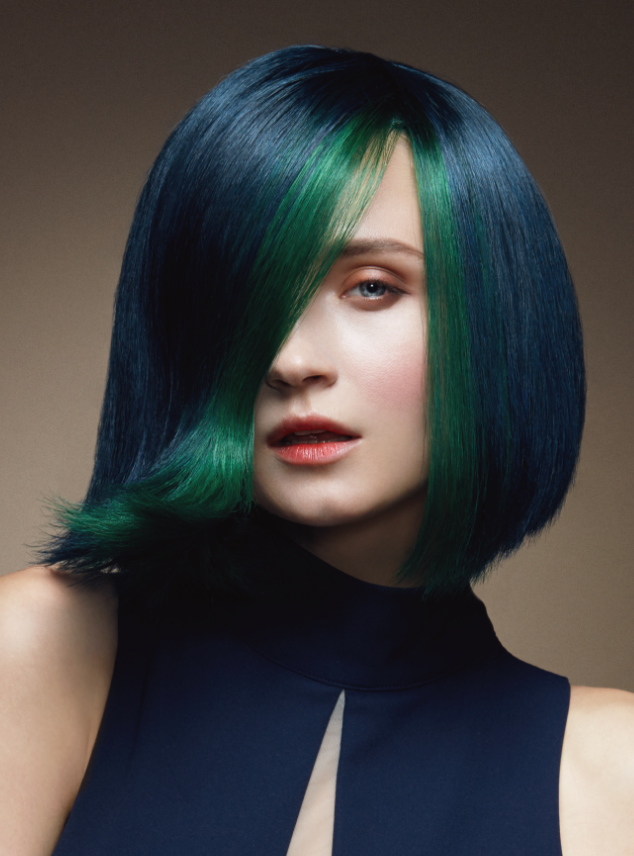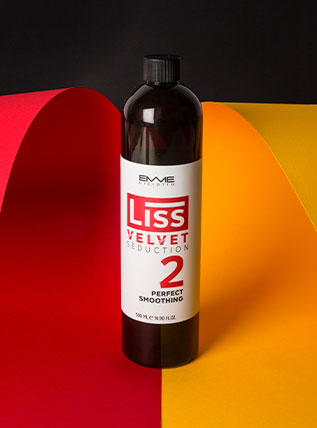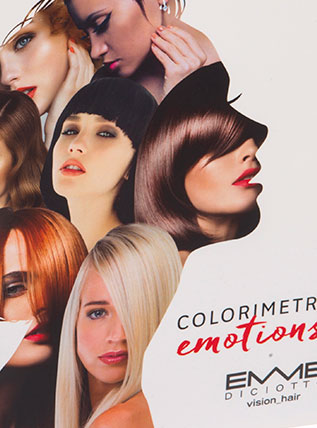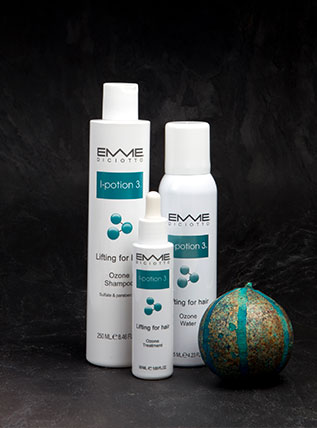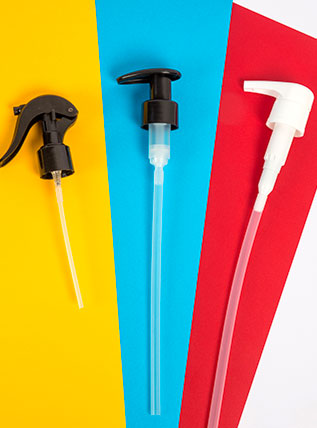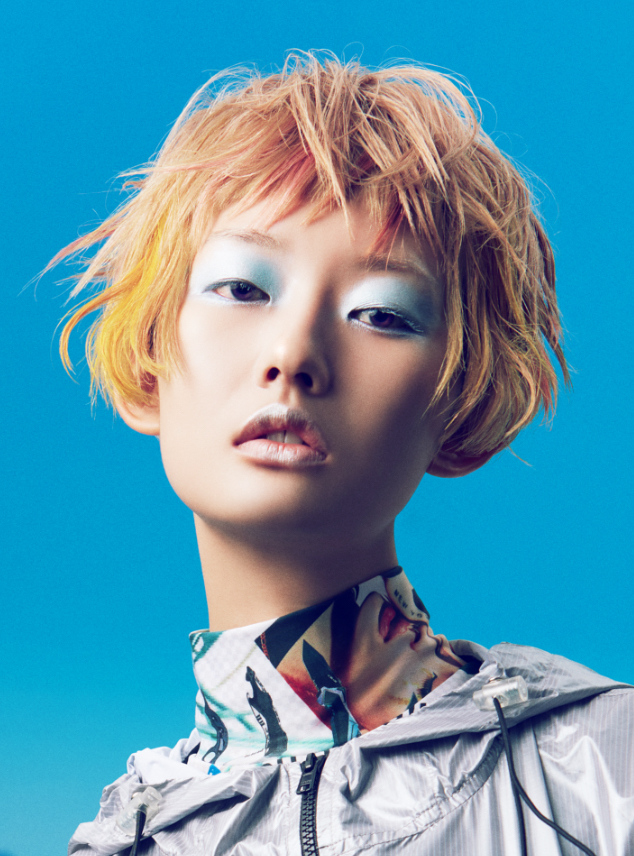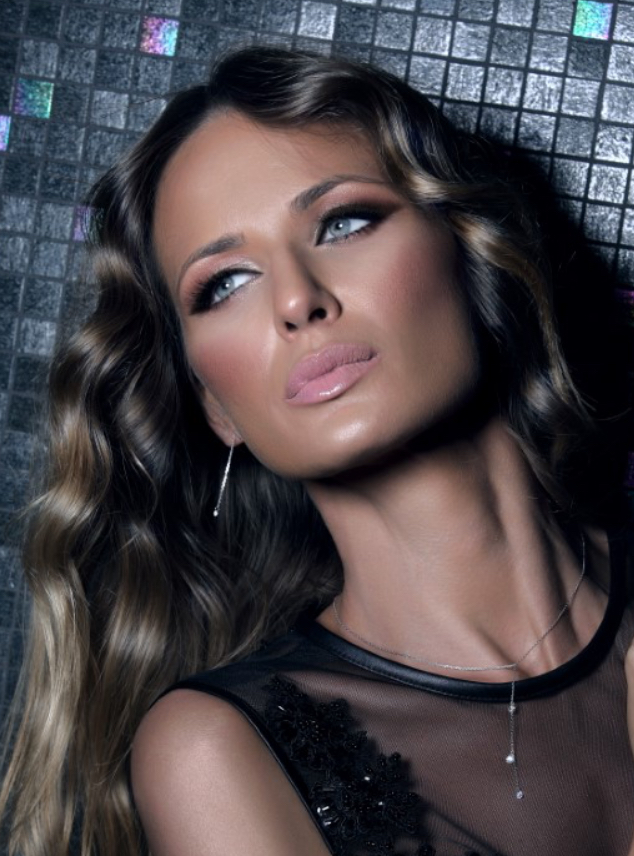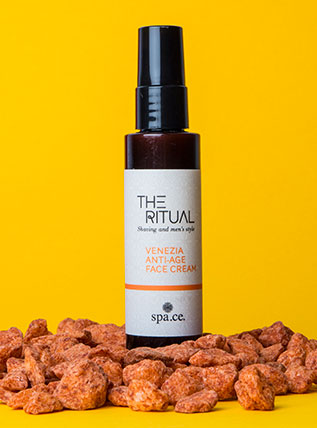 Emmediciotto Artistic Team.
Artists, creatives, innovators.
Constantly evolving.
Boris is from Serbia, but he was educated as stylist in Paris entering the world of International Fashion: Cannes Film Festival, Louis Vuitton American Cup and Roberto Cavalli Fashion Show. He put his talent and professional skills at the service of the most important magazines in the field in Paris, London, Dubai, collaborating with show business celebrities. Boris takes part of Emmediciotto Artistic Team as an International Educator.
Lelia is a professional stylist specialized in instrumetal diagnosis and therapy of hair and scalp, has a lot of experience in the field as a specialized trainer. "Only a perfect connection between teaching-experience-learning can lead to a real and total knowledge." This is her phylosophy, clear and distinctive. Lelia belongs to Emmediciotto Artistic Team, takes care of education classes in Italy and participates in the creation of new hair fashion collections.
As a stylist Luca was born in London. Then he developed his skills in colalboration with the most prestigious international hairstylists. Thanks to his spirit of initiative in Education, today he is a protagonist in the most important cities of the worls, Los Angeles, Taipei, Dubai. His exclusive vision of beauty and continuous search for new challenge let him become a Brand & Education Manager in the USA with the goal to communicate and promote the phylosophy of Emmediciotto.
Pascal (stage name) studies the art of hair style in Italy to live then different kind of international experience such as Miss Fashion Week in Miami as hair/ hair tatoo and make-up artist. He's fond of make-up and always aims to achive an ideal total look inspired by aesthetic perfection. As a member of Emmediciotto Artistic Team Pascal takes care of education classes and creativity development abroad.
Hey man: you're rocking the stage!" This sentence coming from the audience during the last Hair Forum Poland, perfectly describes Maurizio's soul: a perfect balance between the energy of punk and the expressivity of blues. An artist who loves to create in the fashion world where there's no place for sunsets but thousands of visions. As member of the Emmediciotto artistic team he takes care of the education and brings his shows worldwide: Spain, Netherland, Poland, Russia, Armenia, and United States.
POLAND
Jaroslaw Ciesiolska
Technique above all. For more than 20 years the key for his success is a perfect combination between sensibility and artistic precision. His passion for hair-do techniques led him to study them in-depth, getting a cosmetic chemistry degree. Jaroslaw is an expert in dietetics deeply convinced our hair needs a thorough and specific "diet" as well. As a member of Emmediciotto Artistic Team he takes care of education classes dedicated to creativity abroad.
Son of a colorist he enters the color world when he's just a youg boy and thanks to his father's teachings he becomes a successful colorist. "Knoledge, technique, and the right product are the bases for a great result". He has cooperated as educator with other prestigious hair brands and he's the right-hand man of Maurizio Isopi in his salon. As a member of Emmediciotto Artistic Team Luca takes care of education classes and creativity development abroad.
Stylist with a thirty-years experience and director of a cutting edge salon in Santiago di Compostela. During his carreer Bernardo collaborated with different international media. His works received prestigious awards from international professional press. As a member of Emmediciotto Artistic Team Bernardo takes care of education classes on Iberian market.
Technique and experience are key words of this creative stylist born in Italy and professionally grown abroad. During his path Enrico studied in-depth technical aspects of the industry and wisely interpreted them with his creativity. Enrico is a member of Emmediciotto Artistic Team and takes care of education classes in Italy and abroad with a special focus on the vision and technical aspects of this profession.
SPAIN
Monica Abeledo Riera
Passion + excellence=evolution. This is the formula of success according to Monica; a creative Stylist, always looking for new ideas and inspirations for her professional growth. Inspiration and talent meet her vocation for teaching and her method is dynamic, modern, focused on quality. As member of the Emmediciotto artistic team she takes care of the education in the whole Spain, taking part in the most important event of this field like Asturie fashion week and Marbella Show.
Close to you,
worldwide
(work in progress)
Contacts
Let's keep in touch!
Write us to ask for info