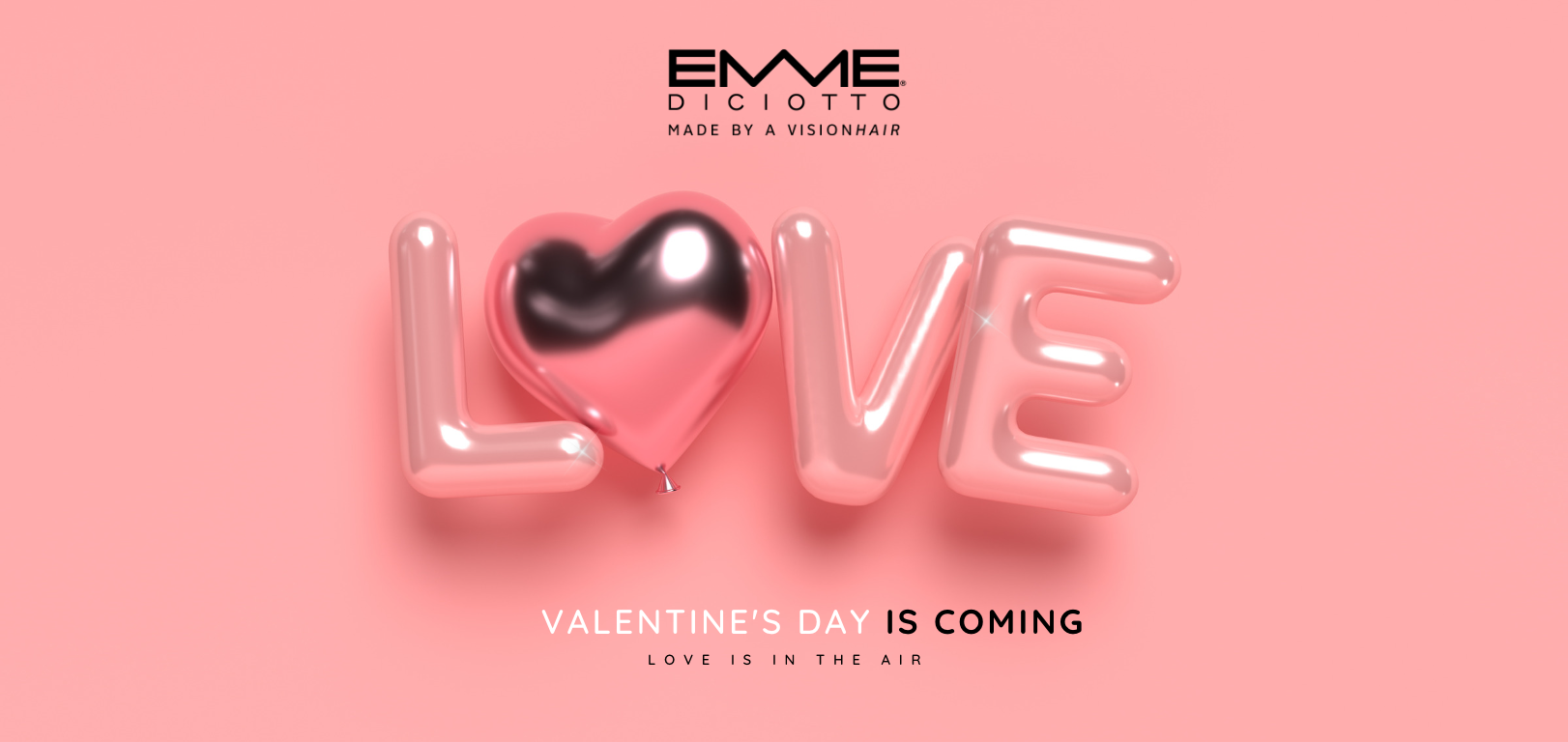 VALENTINE's DAY is coming. Show your hair you love them.
Take advantage of the special Valentine's Day promotion: two Emmediciotto boxes at a special price.
BOX FOR HERE: 22 LUXURY ARGAN
62 EURO rather than 70
THE BOX INCLUDES:
LUXURY ARGAN SHAMPOO: gently cleanses, giving maximum hydration.

LUXURY ARGAN MASK: regenerates the hair making it full-bodied and healthy.

BRIGHT SHINE SPRAY: for a WOW effect at the end of styling, it gives shine and softness.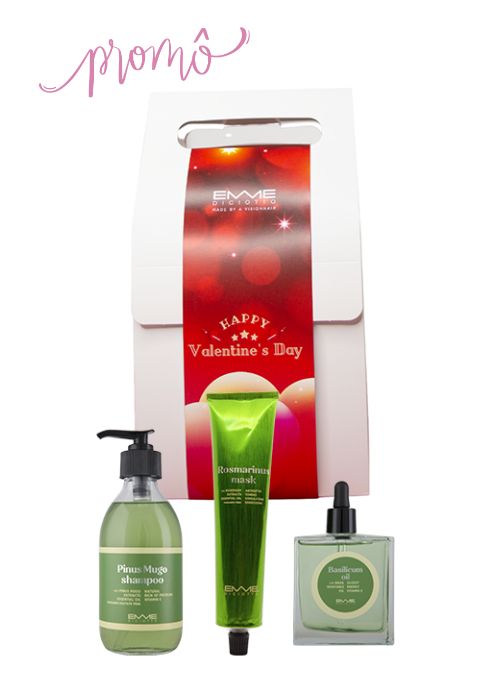 BOX FOR HIM: HEALTHY BEAUTY HAIR
67 EURO rather than 77
THE PERFECT TRIO TO TAKE CARE OF BEARD AND HAIR.
THE BOX INCLUDES:
PINUS MUGO SHAMPOO: a powerful anti-inflammatory, rich in protein and vitamin E, capable of cleansing beard and hair, respecting them.

ROSMARINUS MASK: mask with antifungal and antiseptic action, helps prevent irritation
BASILICUM OIL: helps to make beard and hair brighter and younger.